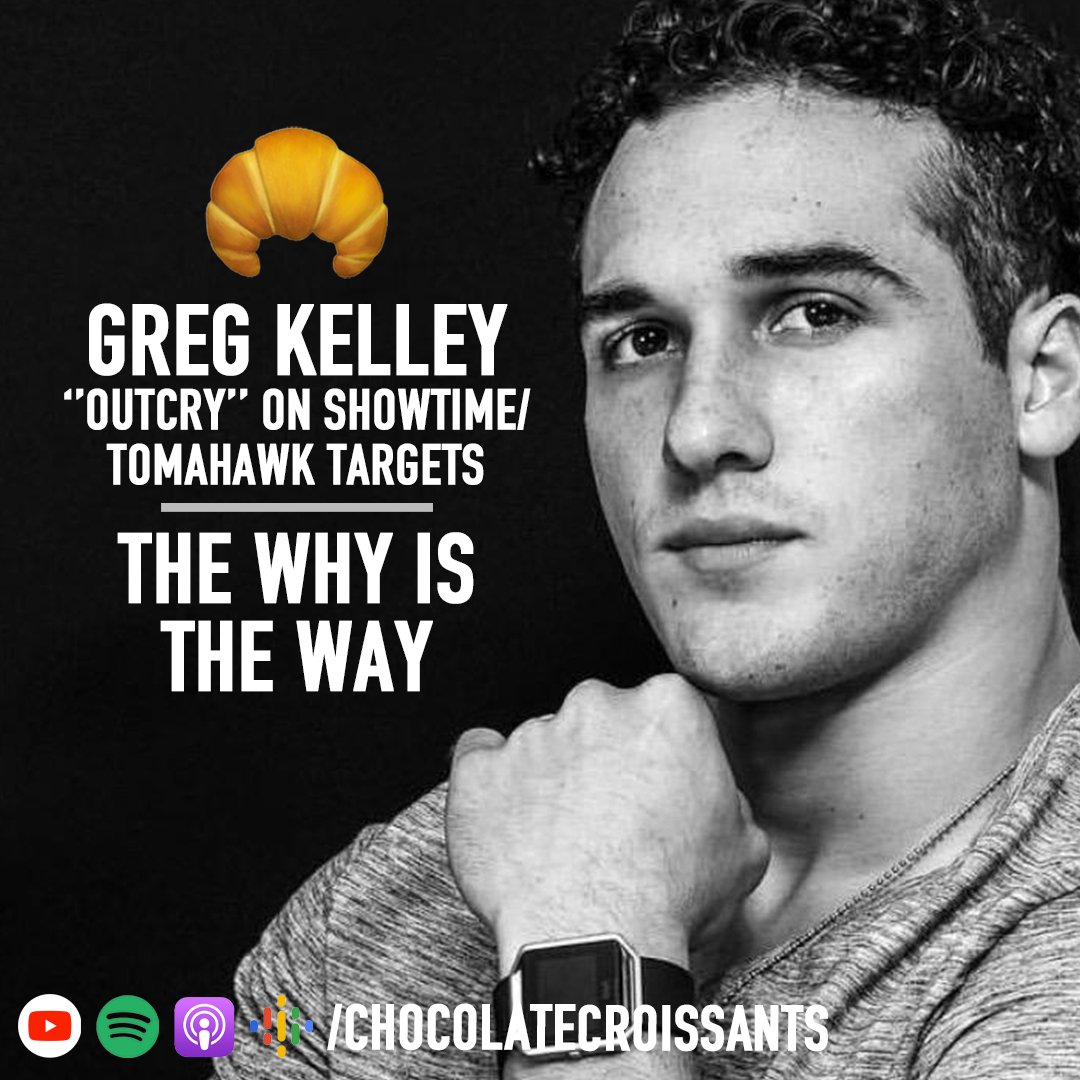 Greg Kelley is the subject of Showtime's 5-part documentary "Outcry," owner and operator of Tomahawk Targets, and a world-class athlete and football player.
Greg joins Matt, Jordan, and Justin from Texas for one of their most powerful conversations. This served as a reunion of sorts for Greg and Justin who first met at the Onnit Academy in Austin.
Some of the topics the guys cover with Greg in this deeply personal and revealing chat include:
• What it means to be the "hardest worker in the room"
• How he maintained physical, mental, spiritual, and nutritional health in prison
• Dealing with public perception
• The necessity of discipline, motivation, and routine in accomplishing goals
• Developing positive self talk
• What helps him deal with anxiety
• The evolution of faith and religion in his life
• The origin and rapid growth of Tomahawk Targets
You can look at our faces while listening to this conversation! https://www.youtube.com/chocolatecroissants
We want to connect with you! Join our private, supportive Facebook group full of creatives from around the world: https://www.facebook.com/groups/chocolatecroissants/ or search "Chocolate Croissants" in Groups.
Instagram: