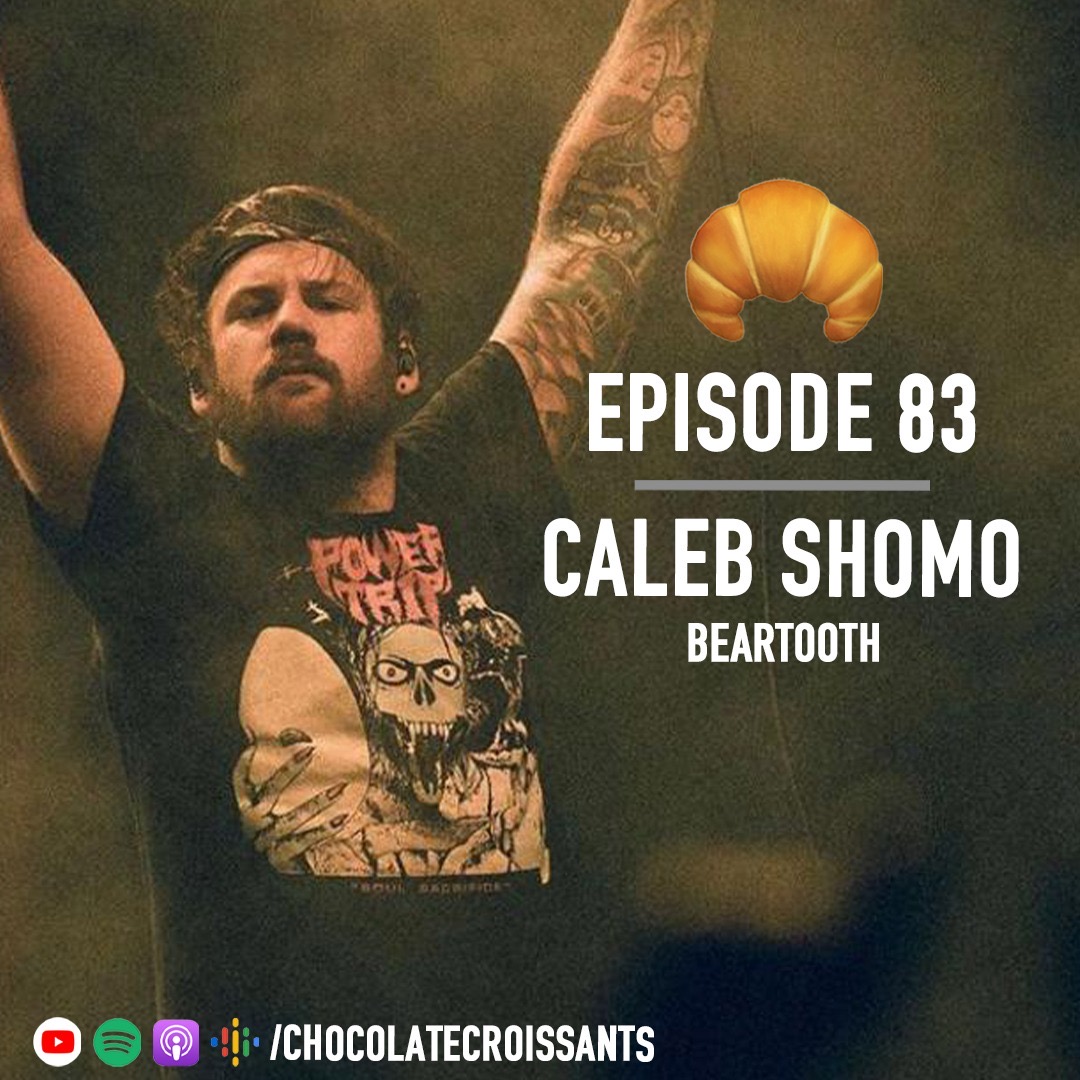 Caleb Shomo has spent his adult life on the road as a musician. Now he's stuck at home...being a musician. The Beartooth frontman joins Matt and Jordan from his home studio to chat about adapting this year, rediscovering his passion for music production, some philosophy on making the most of our time here, and much more, some of which is documented in the bullet points below!
• Writing an album's worth of new music
• What he learned from Slipknot
• Caleb and Matt meeting on Warped Tour
• Touring with Every Time I Die
• Relationship building in the music business
• The "presence" of golf
• Thoughts on performing again
• Difficulties adapting to the pandemic
• Designing a long-term career in music
• Moving to LA to work with John Feldmann
• Creating culture on the road
• "Picking people" in business
• Learning to negotiate and sticking to his vision
You can look at our faces while listening to this conversation! https://www.youtube.com/chocolatecroissants
We want to connect with you! Join our private, supportive Facebook group full of creatives from around the world: https://www.facebook.com/groups/chocolatecroissants/ or search "Chocolate Croissants" in Groups.
Instagram: