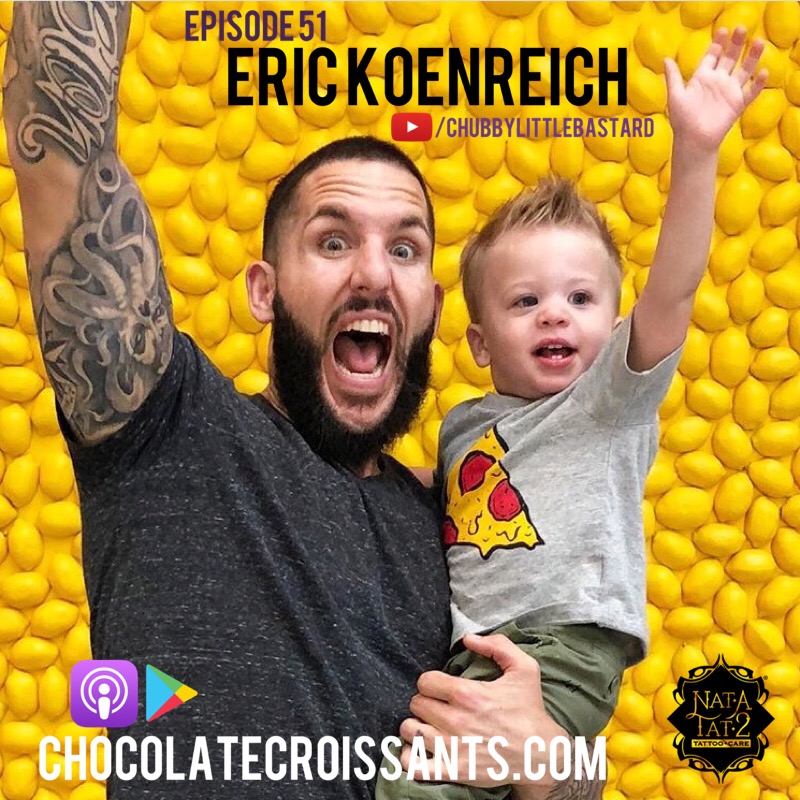 Eric spent nearly a decade training to become and working as a professional wrestler. While he enjoyed success, notably in Ring of Honor, he came to a crossroads in the late 00's and decided to move on. The transition was tough, leading Eric to a therapist to deal with binging behavior head on.
Eric shares his story of owning his shit and creating even greater successes as a result. He is a family man through and through. He's a great content creator with much of his content being food related. We chat about the difference of quality over quantity when attracting an audience. Eric is also a coach of physical fitness and nutrition.
The leader of Team Lemon is a great model of masculinity in a 2018 world. We dig into all of this and more on Episode 51!
Join our community to continue the conversation: https://www.facebook.com/groups/chocolatecroissants/
Official Sponsor: Nat-A-Tat2
Audio Assist: Joe Hamilton (www.prismrecordingsuk.com)