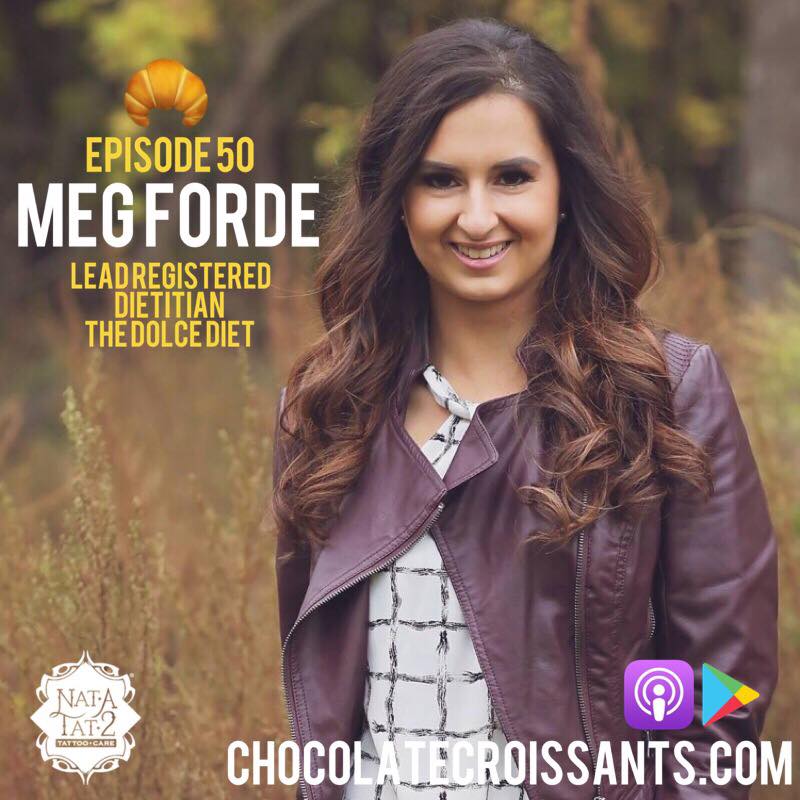 Meg Forde is the Lead Registered Dietitian for The Dolce Diet. She willed this into existence. 
Growing up in Fargo, North Dakota does not afford the luxury of networking in person with cutting edge brands. Meg became a registered dietitian and began her clinical work in a typical setting. Even with this relative career success, she felt there was more for her to experience and achieve.
Meg shares her story of quitting her job and spending all her money to attend a single conference in Las Vegas. She literally went all in and it paid off. She nows works with top athletes and teaches at the same conference!
In Episode 50, she also chats with Justin and Jordan about nutrition, health, body image, and much more. She's super cool and OMG WE MADE 50 OF THESE! Enjoy :)
Join our community to continue the conversation: https://www.facebook.com/groups/chocolatecroissants/
Official Sponsor: Nat-A-Tat2
Audio Assist: Joe Hamilton (www.prismrecordingsuk.com)