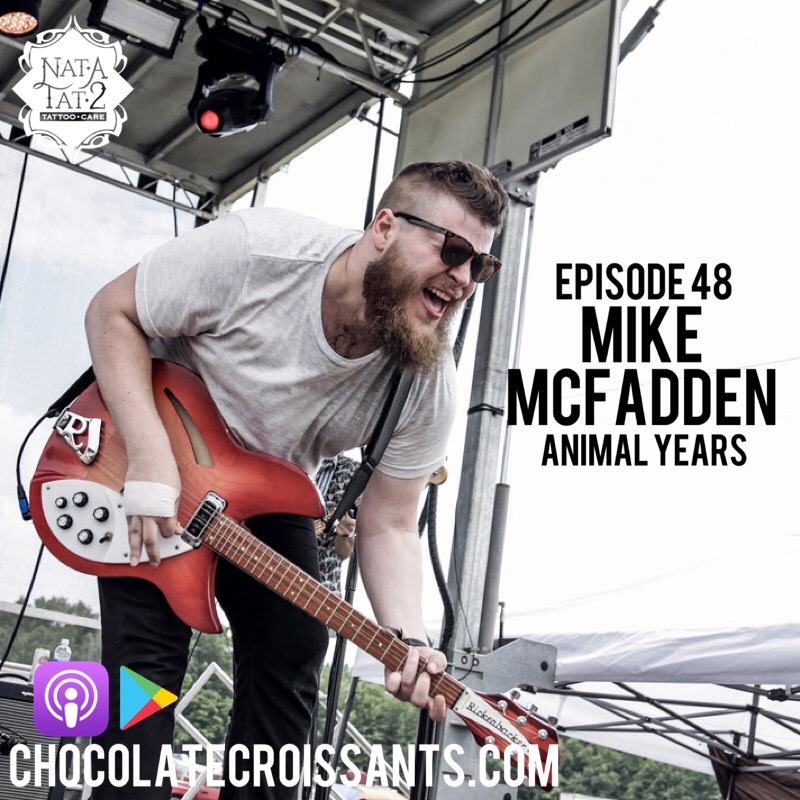 Mike McFadden, singer and guitarist of Animal Years, joins Jordan and Justin to tell the classic tale of 'aspiring musician moving to New York City to make it.'
The difference is that this dude just performed on network TV...specifically CBS This Morning. He takes us through the entire experience starting by renting a practice space to rehearse for a performance that would essentially be to a camera but potentially reach millions over the world.
Mike's greatest non-musical strength has been to actually leave the practice space and meet people face-to-face. Any aspiring creative with big dreams will learn a lot from his strategy, and more importantly, execution. Mike is a genuinely good dude and makes for an easy and fun conversation. Enjoy!
Join our community to continue the conversation: https://www.facebook.com/groups/chocolatecroissants/
Official Sponsor: Nat-A-Tat2
Audio Assist: Joe Hamilton (www.prismrecordingsuk.com)